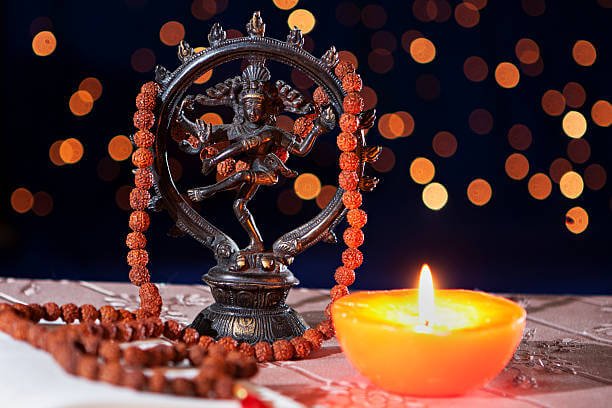 Mantra yokes the mind's capacities to utilize it as a vehicle leading to higher intelligence. Mantras are said to have originated in the cosmic realm.
Lore has it that the play of Shiva's damru (drum) is the source of all sound: called Nada – the divine vibration. From this stream, springs the Sanskrit alphabet. Each is a beej mantra (seed) that gives rise to further consonants.
This course is designed to help you understand the Sanskrit alphabet (with Devanagari script), its phonetical significance for varied applications and the beej mantra of each letter and their origins with different intonations and pitch are well elaborated and explained.
You will learn the syllables of each mantra and consonants with accuracy.
You will also learn how to chant each mantra in the correct pitch, continuity, and flow to the desired effect.
The use of mantra is imperative for those who wish to deepen knowledge and experience of the spirituality of measured sound.
Mantras can be used as remedies for all types of life situations, rituals, and especially to deepen meditation. These mantras are also specifically used for healing therapies.
Nada Yoga and mantra sadhana teach the sequence to deepen these practices of meditation through mantra to obtain desired results.
The workshop will take place online live via zoom over 5-days for 2 hours per day.